I'm a planner.  I love planning stuff.  Events, vacations, meal planning, my workout schedule, financial planning, short term plans, long term plans, I'm a girl with a plan!  Perhaps it has a lot to do with my OCD and control-freak tendencies, but planning helps me to be prepared.  When we go on family vacations, I plan every detail, create an agenda, list of places we'll eat at, things we'll see and I even plan free time.  I wish I could plan things for a living!
I pretty much started planning my sister's wedding before she even got engaged (maybe even before she had a boyfriend, lol), so imagine how excited I got when she got engaged last February.  Ecstatic!  Not only am I her maid of honor, but her make-shift wedding planner as well.  I dove straight into planning, we've already checked so  many things off the "wedding planning checklist" and we still have more than 10 months before the big day!
Here's what we've accomplished:
My sister and future brother-in-law Brian set the date, and they'll be married in June 2016, we researched a lot of different venues but they decided on this beautiful place:

Wild Rose Estate is located in Arlington, WA
Julienne and Brian are really into the outdoors, they love hiking, camping and backpacking so a garden wedding with majestic mountain views is really their style!
Before you can design Save the Dates and Invitations, you've gotta have pictures!  Jane Speleers did Julienne and Brian's engagement shoot, she'll also be the wedding photographer, she's awesome!  Here's one of the pictures from their shoot:
Now onto the important stuff!  The wedding dress, duh!! 🙂  My sister went to a few different places and tried on dozens of dresses.  The most important thing for her was that she was comfortable in her dress, not just that it was a beautiful dress.  My best friend Josie who recently got married recommended BHLDN, (it's pronounced Beholden, by the way) I went to the website and picked out some dresses that I just knew were "her style."  With a lot of time left, she tried on beautiful dresses at two different places, but she didn't feel like she found "the one."  She made an appointment with BHLDN and tried on some dresses, and as soon as she found a particular dress, like many brides often say, she found THE ONE!  It's been purchased and is waiting to be worn!  I won't post which dress she chose, but here are some of their beautiful dresses: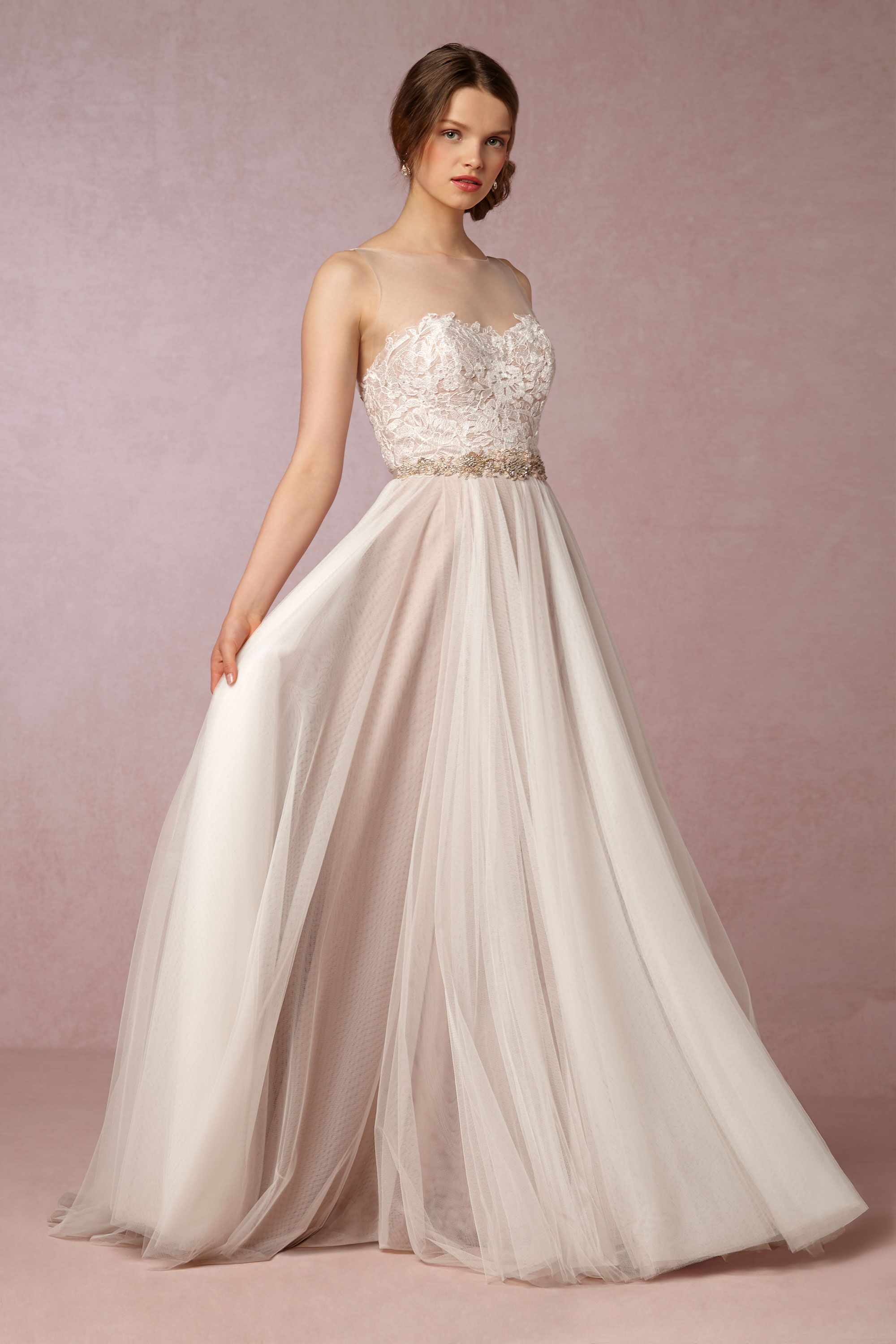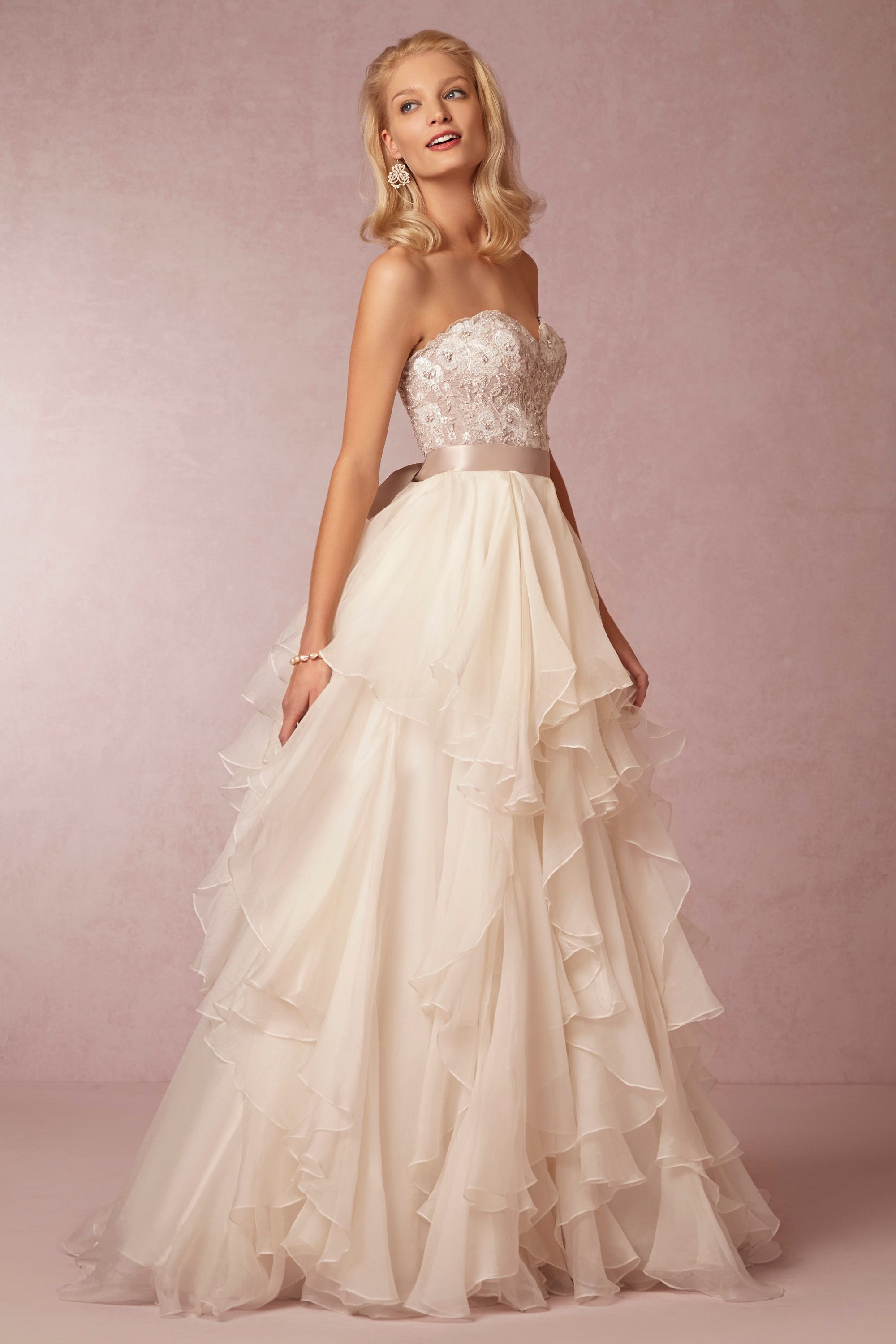 We haven't decided on Bridesmaid dresses yet but my sister chose a champagne motif, it's a nice, neutral, tannish nude color which is simple yet elegant.  Can't wait to see what we'll be wearing!  Here are some pics I found of "champagne" on The Knot: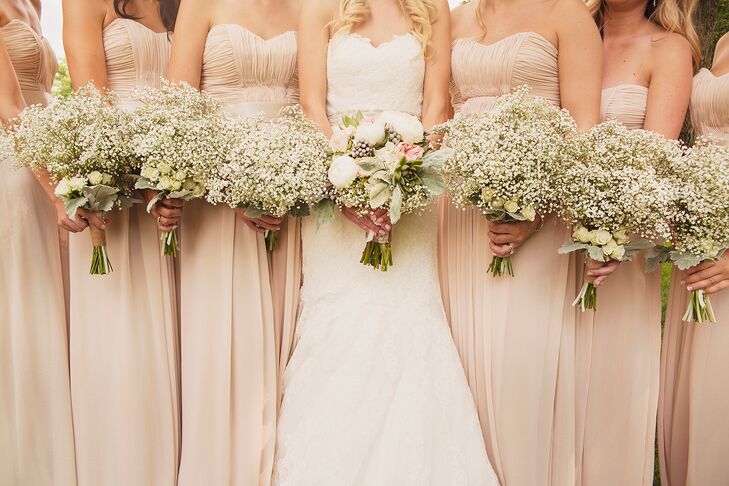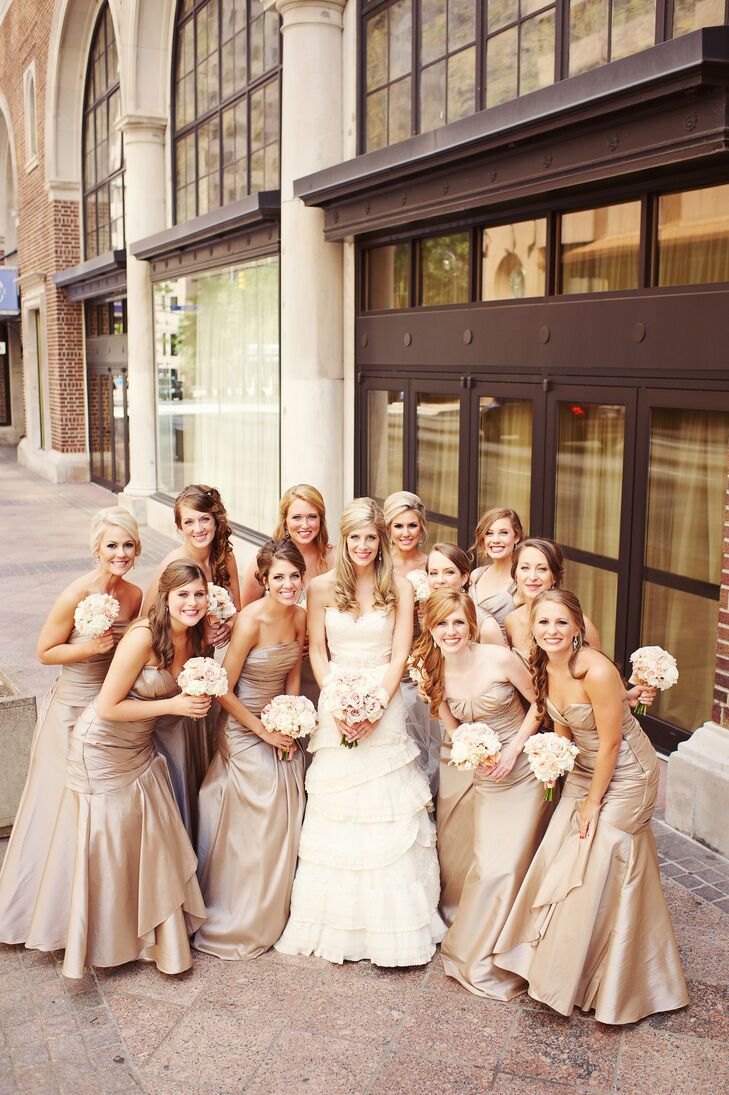 My sister and Brian have amazing, wonderful friends…their bridal party will have people traveling from Florida, Missouri, and Japan to be there on their big day, not to mention family from all over too!  Don't you just love weddings?  I can't wait to share more about their wedding, stay tuned!