If time, responsibilities and resources weren't a factor, what would you spend your life doing?  What would make you most happy, give you the most peace and contentment?  My husband and I were thinking about this a few weeks ago, and our answers were identical.  If nothing else mattered, we would spend our days exploring the world's most majestic hiking destinations.
This Top Ten list is my favorite one to write, but also the most challenging because it's difficult to choose just ten.  To create my Top Ten, I scoured the internet and researched many lists by the authorities on all things outdoors, nature and hiking: National Geographic, Backpacker and Discovery just to name a few.
My brainstorming process started big and got smaller, I began with the geographic destinations with the most splendid and scenic destinations (Everywhere from Arizona, California, Hawaii, Washington, Peru, Japan).  Then I thought about mountain regions known for the best hiking (The Andes, Appalachians, Sierra Nevada) and I finally narrowed my list down to what I thought were dream hikes, but I also added "bucket list" hikes that are totally doable.  Here are my Top Ten!
10.  Kalalau Trail – The Kalalau Trail winds along the Na Pali Coast located on the island of Kauai.  It's a strenuous 11 mile hike (22 miles round trip) that begins at Ke'e Beach.  The Na Pali (Cliffs) Coast is described as a very special place because the rugged and narrow cliffs provide the only land access to the remote and legendary Kalalau Valley.  Most people think of tropical beaches when they think of Hawaii, but it's so diverse in landscape that there's much more to do than just swim or sunbathe.  This trail is considered one of the best in Hawaii and an absolute must.  Learn more about the trail here.
9.  Half Dome Hike – According to Yosemite's website, the Half Dome hike is considered the ultimate day hike in Yosemite, "the one you must do before you die, but one you might also die while doing."  Well of course if they put it that way, it has to be on my list. Honestly though, this is one I could only do in  my dreams due to my fear of heights and fear of falling.  Half Dome is 14-16 miles depending on where you start from, there's about 5000 feet in elevation gain from the valley, and the most arduous part is the famous -or infamous- Half Dome Cables.  This a section that hikers must climb (without climbing gear) using metal cables, it's a 400 foot ascent to the summit.
8.  Grand Canyon Rim to Rim – They don't call it the "Grand" canyon for nothing.  I've visited the Grand Canyon before as millions of people have, but according to the National Park's website, less than 1% of visitors experience the real grandeur, which lies below the Rim.  Just visiting the Grand Canyon and taking in the scenery is like seeing art come to life, or like being on another planet.  I imagine hiking Rim to Rim would be an absolutely unforgettable experience.
7.  Inca Trail – Part of the Andes Mountains, located in Peru, the Inca Trail is undoubtedly the most well known trail in South America, and considered one of the greatest treks in the world.  The trail covers diverse landscape in just 26 miles, from beautiful mountainside to subtropical jungle, and archaeological wonders like the Inca ruins.  The trail ends in the breathtakingly mystical Machu Picchu.
6.  Wonderland Trail – This is one of the most amazing, yet serious hikes in Washington. The WT is 93 miles of splendor circumnavigating Mount Rainier.  With varying degrees of elevation gains and losses daily, and every mile promising different awe-inspiring terrain such as lakes, waterfalls, glacial valleys, alpine and sub-alpine meadows and lush forests, no part of the journey will be identical.  It's like 9-10 different hikes in one. Experience and skill is recommended  if venturing to hike the WT, and only lucky people that win the annual lottery are given permits for it.  This is a bucket list hike for sure!
5.  Everest Base Camp – There's just something about accomplishing something that ordinary people don't get to do.  Towering at 29,029 feet, Mt. Everest is the highest peak in the world.  About 1,000 people a year climb Mt. Everest but probably less than half reach the summit.  It cost something like $30,000 or more to attempt this feat without a guarantee of reaching the top,  not to mention the price one's body pays at those extreme altitudes.  That being said, the 38 mile trek from Lukla to Everest Base Camp is a demanding expedition in itself.  People can do this for a fraction of the cost (about $6000), it's no stroll in the park, but just to be able to discover the history and culture of Nepal, would be the adventure of a lifetime.
4.  Mt. Fuji – Speaking of summiting peaks, there's a special feeling of accomplishment and pride after reaching the highest point of something.  Mt. Fuji, or "Fuji-san" is Japan's highest peak, rising at 12,389 feet.  It's no Everest, Denali or K2 but it's a summit that I believe I could take on, because I know people who have.  My brother, my husband and some of friends have climbed to the top of Mt. Fuji, and they've described it as a unique and memorable experience.  Despite steep slopes and challenging sections, Mt. Fuji is not limited to experts, people young and old of all shapes and sizes climb this beauty every year.
4.  Anything in Utah – Bryce Canyon. Moab. Zion.  Anything in Utah.  We've hiked mountains, forests, and volcanoes, but to hike in a desert like area where you can sleep under the clearest skies and a billion stars would be so awesome.  Utah has the most unique rock formations, and is considered canyon country in the US.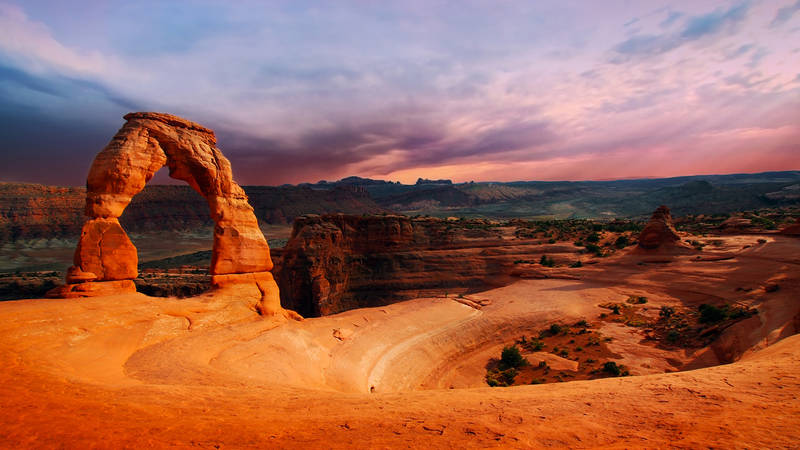 4.  John Muir Trail – "The mountains are calling and I must go." – John Muir.  John Muir is known as the "Father of National Parks, his strong influence helped to create the parks we're able to enjoy today: Yosemite, Sequoia, Grand Canyon, and others.  There are trails, parks and even colleges are named after this man, who as a naturalist and conservationist, taught us the importance of protecting our natural heritage.  The John Muir Trail is an ultimate hiking destination in the US.  The 211 mile hike winds through the Sierra Nevada, beginning in Yosemite and ends at Mount Whitney, the highest peak in the continental US.  To hike the John Muir Trail would be an homage not just to John Muir, and what he stood for but for my personal love for our natural world.
2.  Pacific Crest Trail – The Pacific Crest Trail (PCT) is something I could only do if it were possible to take a 6 month break from life, and have all my affairs and responsibilities (my bills, my children, my home) taken care of.  All things considered, and if I was physically able, the PCT would be a dream come true.  The PCT isn't just a hike, but a journey of 2600+ miles that starts in Mexico, traveling through California, Oregon, Washington, to the Canadian border.  Notable sights include the picturesque Sierra Nevada and the Cascade Mountain Ranges.  When I think of what completing the PCT would demand of my body, mind and spirit, I admit it's a pipe dream, but I've always been a dreamer. Dreaming is free, so dream big right?
1.  Appalachian Trail –  Everything I said about the PCT, ditto for the AT.  Another pipe dream but this is a "Dream Hikes" list after all, and sometimes dreams do come true! We've hiked a small section of the AT, and seeing and meeting people along the trail makes me believe it's not just possible but totally doable if we had nothing but time, and can take a break from life.  Now that is living the dream!  The AT is approximately 2,190 miles starting from Springer Mountain in Georgia, ending in Mount Katahdin, in Maine.  The AT crosses 14 states and numerous national forests, national parks and state parks.  Notable sights include the Great Smokey Mountains, Blue Ridge Mountains, Alleghenies, Catskills, and more.
Have you hiked any of these famous trails?  With so many hikes out there, it was hard to choose a "Top Ten Dream List".  Is there a hike you've done that rivals one on my list?  Share your thoughts!